Add Authentic Greek flavor to any dish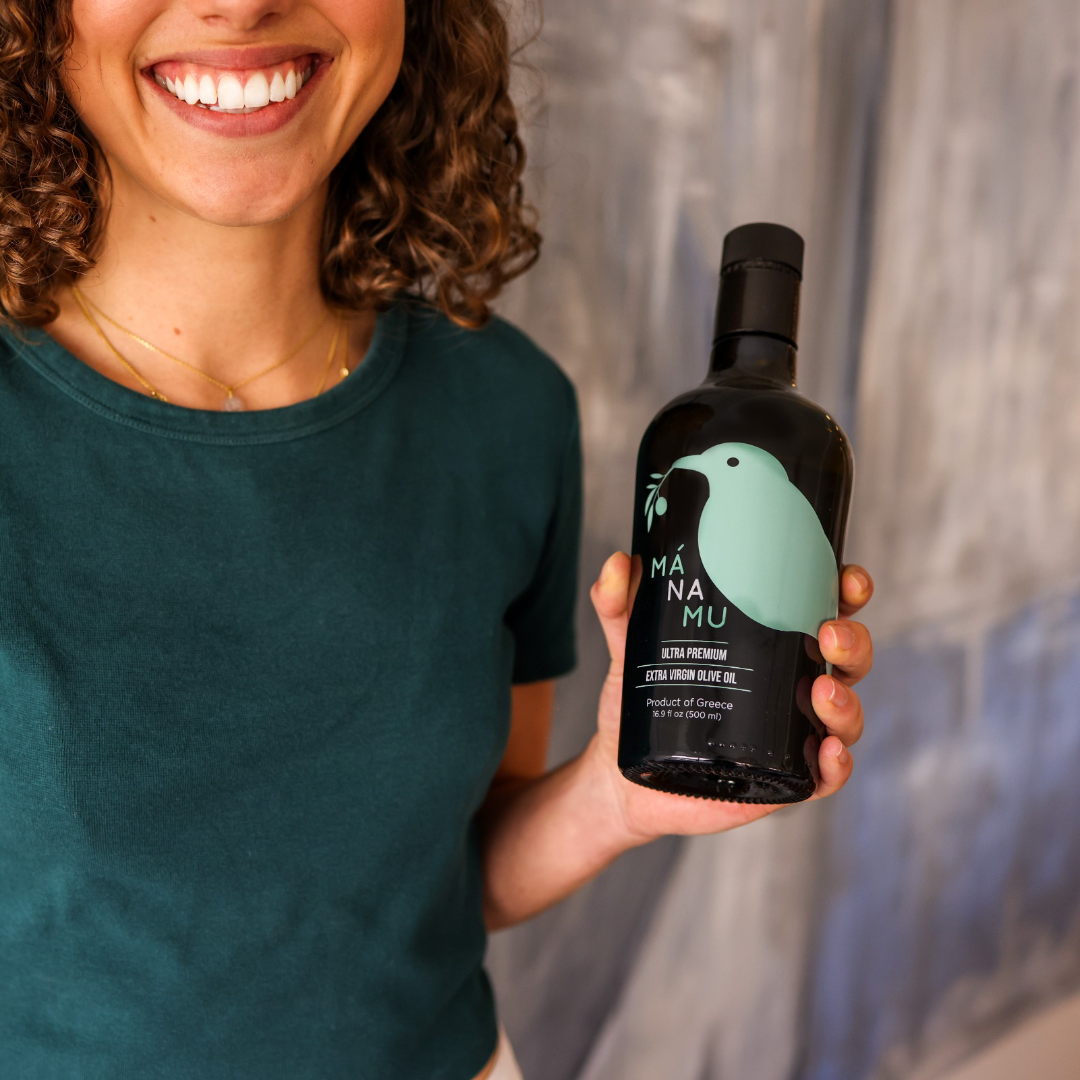 Ultra Premium Extra Virgin Olive Oil 16.9oz (500ml)
Ultra Premium Certificate Acidity 0.2 - 0.3° - Dark Glass Bottle for protection from the direct light - Built-in Pourer

Buy now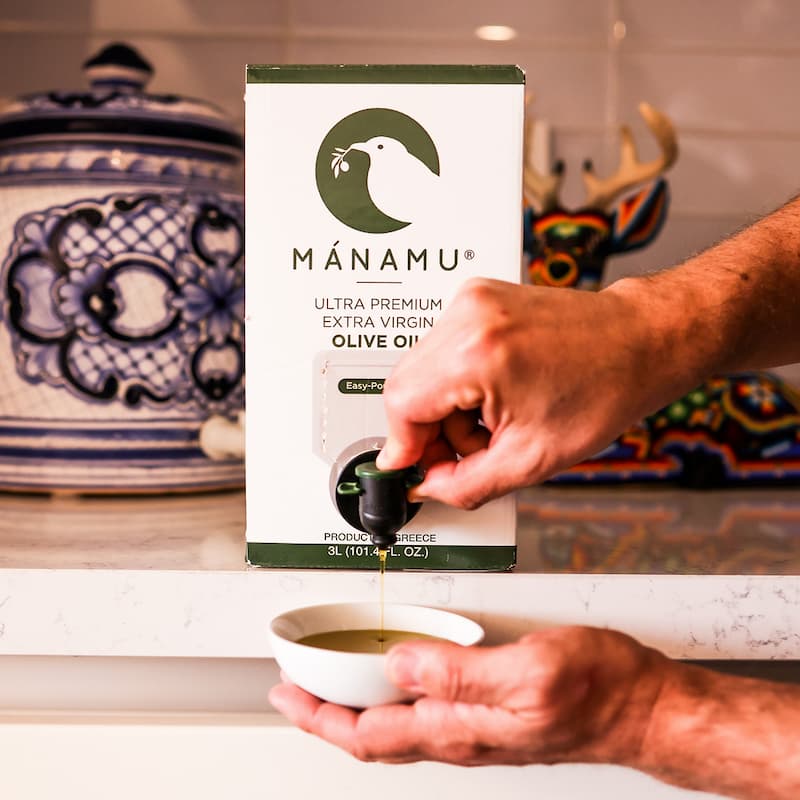 Bag-In-Box Ultra Premium Extra Virgin Olive Oil 101 oz (3L)
100% Recyclable - Easy to Store - Ideal for home or restaurant - Same Tradition, Origin and QUALITY

Buy now
Amazon Reviews
These Olives are a wonderful addition to any meal! I love olives of all sorts, but high quality Kalamata olives always stand out! My first impression was that these are a little soft. I'm a bit sensitive about texture. However, they taste amazing! The flavor is what is notable, far more than the texture. They're rich and flavorful without being bitter. I'm going to enjoy every single one - other than the ones my daughter eats! I do share. Highly recommend!!

I've tried many different brands of Extra Virgin Olive Oil, and Manamu is by far my absolute favorite. Right away I noticed that this Olive oil was extremely fresh. An exceptional Extra Virgin Olive Oil. There are many oils out there, but this one is an authentic EVOO with great taste and freshness. A game changer in my kitchen!

You could smell how fresh this olive oil is as soon as you opened the bottle. It tastes so good and works well on almost any dish you would use extra virgin olive oil for. The packaging is also very nice and makes it a great hostess gift as well.

I eat salad for dinner almost every night. I make my own dressings and vinaigrettes and this oil goes with everything. It is rich in flavor and very aromatic. I'll buy it again and again. I used it only fresh, I haven't cooked it.

For more than ten years, I have been drinking olive oil. I tried different types. It's exceptional. It's like gold.

I buy a lot of high-end olive oil, but I think it's the best I've tried in a long time. Fresh, great flavor and aftertaste. No bitterness. I use it for everything: cooking, dipping, spraying. Great value and the bottle is nice. It's not too high for my cabinet, although I usually leave it outside because I use it very often. I will definitely buy it again.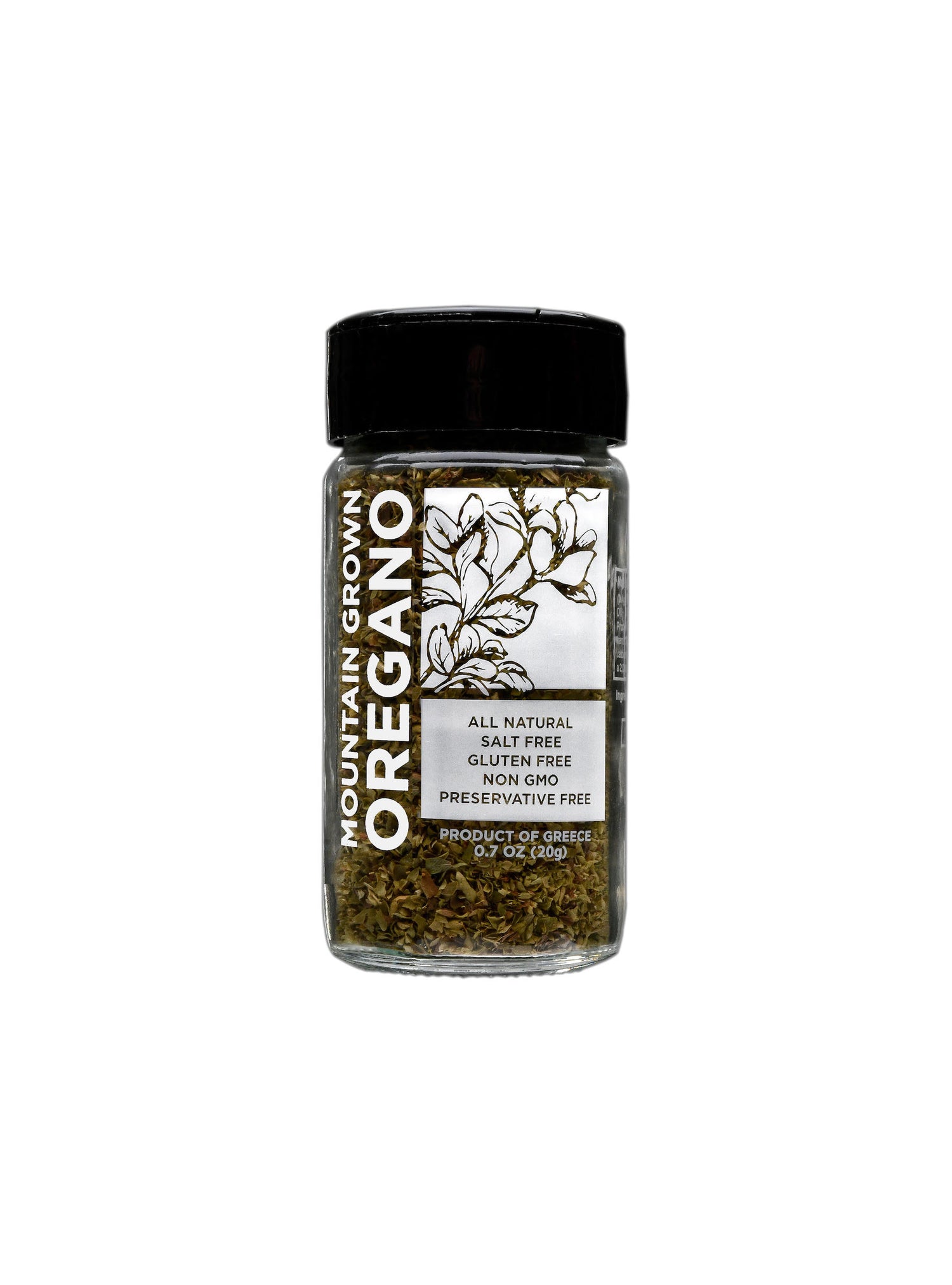 Certified Wild Mountain Oregano Ground 0.7 oz (20g)
Mánamu Wild Mountain Oregano is obtained directly from the mountainous regions of Greece. Mánamu Mountain Oregano clusters are naturally dried and contain important aromatic, flavor and nutritional qualities necessary for your culinary experiences.
Buy now